One of the most valuable aspects of social media marketing is that it allows companies to interact directly with their current – and potential future – customers. Another major value-add? It's free. A brand or product that figures out what it takes to cut through the clutter and maximize those interactions is worth its weight in gold.
Enter: Gritty.  
In September 2018, Gritty was revealed to the world. A few hours after he (it?) made his formal debut to a room full of ecstatic children at the Please Touch Museum, he was unleashed to the noisome digital world of the internet and it was on.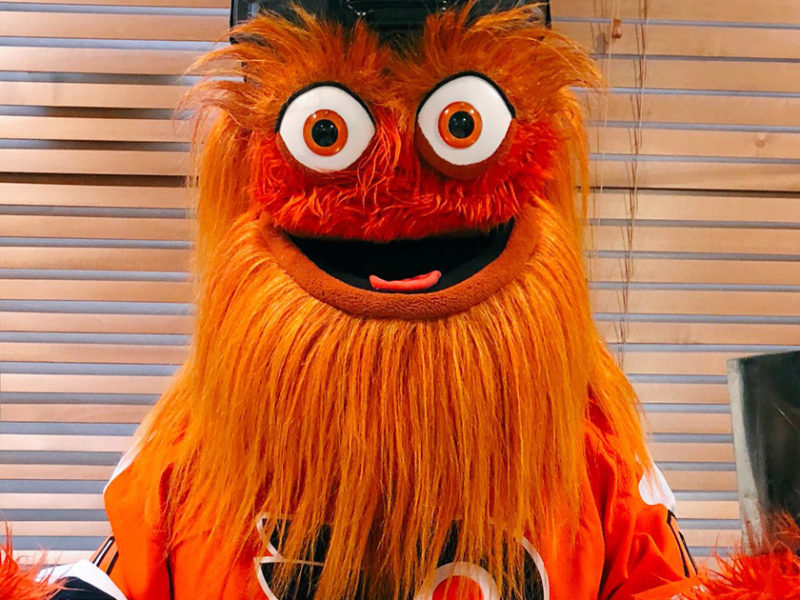 On Twitter, Gritty was immediately greeted with reactions ranging from joy to horror to confusion. He instantly began trending everywhere, and that's when things got interesting.
Less than 24 hours after his debut, just before noon, he earned his street cred in true Philly fashion: like a true Broad Street Bully, he tweeted at the Pittsburgh Penguins to "sleep with one eye open." Thus, in an instant, Gritty became Philadelphia's new enforcer, goon, and protector.
Sleep with one eye open tonight, bird. pic.twitter.com/wLmGBa0Oyh

— Gritty (@GrittyNHL) September 24, 2018
Little did we know this was just Gritty's puck drop. Next game a few memes. Then, the slap shot: Gritty posted a meme that paid homage to Kim Kardashian's break the internet cover from Paper Magazine's Winter 2014 edition. The post blew up and began trending, earning over 12,000 retweets and 58,000 likes. Invitations began flooding in for Gritty appearances. Everyone from the Today Show to Barstool Sports to the Tonight Show with Jimmy Fallon wanted Gritty.
Goodnight, internet. pic.twitter.com/gx2Pbxfcds

— Gritty (@GrittyNHL) September 25, 2018
The Flyers and their brilliant marketing team were able to pull off the ultimate power play. They took a risk on Gritty, and that risk paid off. Through his viral presence and buzz, Gritty put the Philadelphia Flyers brand into the national and international spotlight. According to the Flyers marketing team, media coverage of Gritty's first 30 days generated an enormous audience, reaching nearly 70 million people on TV with a local audience over 16 million.
Online, Gritty garnered nearly 5 billion impressions worth $151 million in earned media. And according to NBC Sports Philadelphia, 'Philadelphia Flyers mascot' was the most searched term on Google in the 24 hours following Gritty's unveiling. The Flyers could never buy that much great publicity, and have the minds behind Gritty, and the phenomenon of social media, to thank.
Did you miss our first blog on mascot marketing? Catch up here.